Brainstormer on iPad!
Brainstormer on iPad!
December 31, 2012
Exciting news! The Brainstormer now supports iPad and iPhone + Retina. In addition, the whole interface has been redesigned and we have some awesome new wheels, including a Character Builder and a World Builder.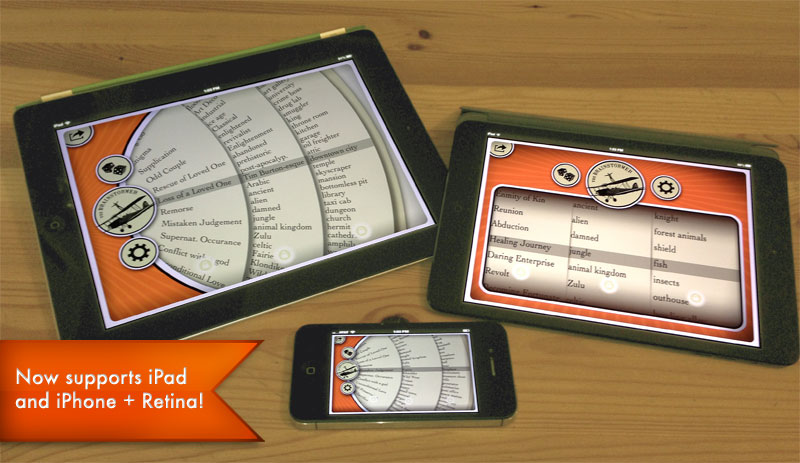 Visit the app store to upgrade your Brainstormer:
Brainstormer on the App Store.
Internally, this has been an almost complete rewrite of the Brainstormer. It's been quite a journey to get here, but I'm hoping to continue the momentum through 2013, lots more features planned.
If you want to follow the Brainstormer development, the best way is to LIKE the Brainstormer's page on Facebook.
We love to get comments and suggestions!
---