Stop Getting Things Done! The world's #1 productivity killer, reinvented for the app store generation. Try it now or get back to work! A CLASSIC PUZZLE IN A WHOLE NEW SHAPE!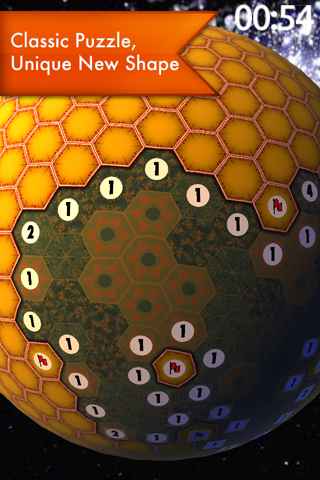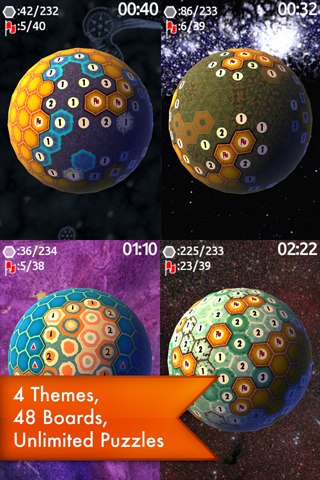 Planet Minesweeper presents the classic strategy game in a whole new way! Puzzle your way across an entire planet on the unique SPHERICAL GAME BOARD!
The Buzz
"looks awesome, even to a person whos already played Minesweeper for hundreds of hours. That's precisely the same old good game, but with the HD graphics and spherical (aka planet-like) gameplay field. Find mines, flag them, take a guess and die horribly. Fun, fun time."
-- AppSale Review
"A brilliant take on an old classic.... A brilliant challenge, but easy to get into if you're waiting for the train or just have some minutes to kill.... the game provides a challenge, and is very entertaining. It's also great to see such a classic game being taken to new levels!"
-- Tom Rippon, BnBGaming's iOS Hot List
Killer Features
UNIVERSAL APP! "HD Version" included for iPad!
FOUR THEMES and FORTY-EIGHT BOARD configurations! Unlimited puzzles.
Extra-big "HUGE" planet size for iPad users! TOO BIG FOR THE PHONE!
Game Center Support! Beat your friend's best times.
Stunning ES2-enabled graphics and shaders!
Full Retina and iPad HD graphics support.
Gorgeous original soundtrack from HyperDuck Studios
Maybe you can clear your desktop, but can you find the mines across an entire planet? Try it now or get back to work!